Prof. Dr. Judith Beyer
Vita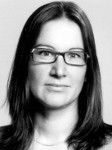 2014– Junior Professor of Political Anthropology. University of Konstanz.
2014 Lecturer. Department of Social and Cultural Anthropology. Martin-Luther-University Halle-Wittenberg. Halle/S., Germany.
2010–2014 Post-Doctoral Researcher. Max Planck Institute for Social Anthropology. Halle/S., Germany.
2004–2009 Dr. Phil. (Anthropology). Max Planck Institute for Social Anthropology and Martin Luther University Halle/Wittenberg, Germany.
1998–2004 MA (Anthropology, Public and International Law, Slavonic Studies). Eberhard Karls University Tübingen, Germany.
2003 Exchange Student (Kyrgyz Ethnology, Law, Russian and Kyrgyz Language) American University in Central Asia. Bishkek, Kyrgyzstan.
Judith Beyer is currently board member of the European Society for Central Asian Studies (ESCAS); review editor of the legal anthropological platform Allegralaboratory.net, peer-review coordinator for the cross-disciplinary journal Glocalism. Journal of Culture, Politics and Innovation, member of the Network for Ethnographic Theory, the research network "Plurale Ökologien im Widerstreit: Ethnologische Perspektiven auf Südostasien," and associate member of the European Network on Statelessness (ENS).
Please refer to her personal website with complete CV, research and professional activities as well as scholarships, fellowships, and awards.
Research interests
law as practice
legal pluralism
anthropology of the state
constitutional politics
authority
ethnographic, ethnomethodological and interactional approaches towards politics and law
Selected publications
Monographs
2016, The force of custom. Law and the ordering of everyday life in Kyrgyzstan. University of Pittsburgh Press.
2010, (together with Zemfira Inogamova) Baiyz apa zhashoo tarzhymaly [The life history of Baiyz Apa]. Bishkek: Gulchynar. (in Kyrgyz)
2007, (together with Roman Knee) Kirgistan: Ein ethnografischer Bildband über Talas / Kirgistan: A photoethnography of Talas. München: Hirmer-Verlag (in German and English
Edited Volume
2014, (together with Madeleine Reeves and Johan Rasanayagam) Ethnographies of the state: Performing politics. Bloomington: Indiana University Press
Journal Articles (peer reviewed)
2015 (with Felix Girke) Practicing harmony ideology. Ethnographic reflections on community and coercion. Common Knowledge. Special issue: Peace by other means. Symposium on the role of ethnography and the humanities in the understanding, prevention, and resolution of enmity. Part 3, edited by Jeffrey Perl. Volume 21,2. pp. 196-235.
2015 Customizations of law. Courts of elders (aksakal courts) in rural and urban Kyrgyzstan. PoLAR. Special issue: edited by Melissa Demian. Volume 38,1. pp. 53-71.
2015, Finding the law in Myanmar. In: Anthropology Today Vol 31 No 4, August 2015, 3-7. online
2013, Ordering ideals. Accomplishing well-being in a Kyrgyz cooperative of elders. Central Asian Survey. Special issue: Negotiating well-being in Central Asia. Volume 32,4. pp. 432-447.
2013, Constitutional faith. Law and hope in revolutionary Kyrgyzstan. Ethnos: Journal of Anthropology. DOI-Number: 10.1080/00141844.2013.841270. Published through iFirst.
2011, Settling descent. Place-making and genealogy in Talas, Kyrgyzstan. In: Reeves, Madeleine (ed.) Movement, power and place. in Central Asia. Central Asian Survey 30 (3-4). pp. 455-468
2006, Revitalisation, invention and continued existence of the Kyrgyz aksakal courts: Listening to pluralistic accounts of history. In: Benda-Beckmann, Franz von and Keebet von Benda-Beckmann (eds.) Dynamics of plural legal orders. The Journal of Legal Pluralism and Unofficial Law. Volume 53/54. pp. 141-175
Articles
2016, Houses of Islam. Muslims, property rights and the state in Myanmar. In: Crouch, Melissa (ed.): Islam and the State in Myanmar: Muslim-Buddhist Relations and the Politics of Belonging. Oxford University Press, pp. 127-155.