Prof. Dr. Roy Dilley
Vita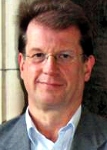 Roy Dilley trained as a Social Anthropologist at Oxford and conducted research for his doctorate in Senegal, West Africa, from 1979 to 1983. He was awarded a D.Phil. (Oxon) in 1984 for a thesis entitled Weavers among the Tukolor of the Senegal River Basin: A Study of their Social Position and Economic Organisation.
He subsequently carried out two further research projects in Northern Ireland and Scotland as a post-doctoral fellow at Queen's and then at Aberdeen University. Appointed to a Lectureship in Social Anthropology at the University of St Andrews in 1988, he became Reader in 2004 and then Professor of Social Anthropology in 2006.
In 2001, he was elected to the Sir Edward E. Evans-Pritchard Lectureship at All Souls College, Oxford, and took up a Visiting Fellowship at the same college in 2003. He has twice served as Head of Department of Social Anthropology at St Andrews, and was the Dean of the Faculty of Arts from 2009 to 2011.
Research Areas
Geographical Areas: West Africa, United Kingdom
Themes:

Contemporary anthropological theory and cultural analysis,
craftwork,
creativity,
power and knowledge,
Islam and religious practice,
social and economic models
Functions within the Center
Fellow of the Institute for Advanced Study Konstanz (October 2011-September 2012)
Research project "Colonial Lives, Imperial Contexts"
Abstract
Selected Publications
Regimes of Ignorance. Anthropological Perspectives on the Production and Reproduction of Non-Knowledge, edited by Roy Dilley and Thomas G. Kirsch, New York/Oxford: Berghahn. 2015.
Henri Gaden à travers l'Afrique de l'Ouest (1894–1939). Fils de Bordeaux, aventurier africain. Paris: Éditions L'Harmattan 2015. (translated by Jean-Louis Balans)
Nearly Native, Barely Civilized: Henri Gaden's Journey Across Colonial French West Africa (1894–1939). Leiden, Boston: Brill 2014.
'Reflections on Knowledge Practices and the Problem of Ignorance', Journal of the Royal Anthropological Institute, 2010, Vol. 16, pp. 176–192.
'Specialist Knowledge Practices among Craftsmen and Clerics in Senegal', in T. Marchand (ed), Special Edition of Africa: Expertise and the Transmission of Knowledge. 2009.
'The Construction of Colonial Knowledge Practices: the Case of Henri Gaden', in M. Harris (ed), Ways of Knowing: New Approaches in the Anthropology of Knowledge and Learning. Oxford: Berghahn. 2007. pp. 139-57.
'The Visibility and Invisibility of Production in Different Social Contexts among Senegalese Craftsmen', JRAI, 2004, Vol. 10, No. 4, pp. 797-813.
'Time-shapes and cultural agency among West African craft specialists', in W. James & D. Mills (eds), The Qualities of Time: Anthropological Approaches, (ASA Monographs Series). London: Berg. 2004. pp. 235-48.
Between the Mosque and the Termite Mound: Islamic and Caste Knowledge Practices among Haalpulaaren, Senegal. London: International Africa Institute (African Monographs Series). 2004.
The Problem of Context (Volume IV in Professor Parkin's Methodology and History in Anthropology Series), Oxford: Berghahn Press. 1999. 242 pp. (Editor).
Senegal (World Bibliographical Series, No. 166), Oxford: CLIO Press (with J. S. Eades). 1994. 285 pp.
Contesting Markets: Analyses of Ideology, Discourse and Practice, Edinburgh: Edinburgh University Press. 1992. 302 pp. (Editor).
Ulster Fishermen: A Study in Social Organisation and Fisheries Policy, Research Monograph No. 1, 1989, Belfast: Policy Research Institute.