Sebastian Döring
Vita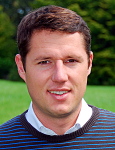 2008 – 2011 PhD candidate at the Chair of Management, University of Konstanz and Project Associate at the Center of Excellence, University of Konstanz, Germany.
2003 – 2008 Studies in Politics and Management at the University of Konstanz, Germany.
2005 – 2007 Studies in Human Resource Management at the School of Management and Labor Relations, Rutgers University, New Jersey, USA.
2005 – 2006 Scholarship of the German Academic Exchange Service (DAAD) and Tuition Fellowship of Rutgers University Graduate School New Brunswick.
Working experience with the German Air Force (2002), German Federal Foreign Office (2003), Chair of Public Administration at the University of Konstanz (2003), German-Thai Chamber of Commerce Bangkok (2004), Siemens Government Affairs (2007).
Research Areas
Emergence of collective identity in management teams; Team diversity; Inter-organizational collaboration in UN Peacebuilding
Function within the Center
Research Project "Construction of collective identity and dynamics of organizational learning in UN peace operations" (with Dr. Melanie Schreiner)
Abstract
Selected Publication
Döring Sebastian/Schreiner, Melanie: Inter-agency coordination in United Nations peacebuilding. Practical implications from a micro-level analysis of the United Nations family in Liberia, Konstanz 2008.
full text
Contact
Tel. ++ 49 7531 88-5605
E-Mail sebastian.doering[at]uni-konstanz.de
Room Y 302
University of Konstanz
postal address
Chair of Management
Center of Excellence
University of Konstanz
Box D 93
78464 Konstanz, Germany