Prof. John-Paul Ghobrial
Vita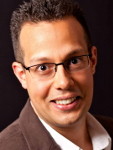 2015 Recipient of ERC Starting Grant for five-year project on 'Stories of Survival: Recovering the Connected Histories of Eastern Christianity in the Early Modern World'
2012 Associate Professor and Lucas Fellow in Early Modern History, Balliol College, University of Oxford
2011–2012 University Lecturer in Early Modern European History, Faculty of History, University of Cambridge
2010 PhD, History, Princeton University
2009–2011 Junior Research Fellow, Churchill College, Cambridge
2006 MA, History (distinction), Princeton University
2004 MPhil, Middle Eastern Studies (distinction), Faculty of Oriental Studies, Oxford
2002–2004 Marshall Scholar, St Antony's College, University of Oxford
2002 BA, International Relations and French (summa cum laude), Tufts University
Research concentrations
Middle East in the early modern period
exchanges between Europe and the Ottoman Empire
Eastern Christianity in the early modern world
microhistory
global history
Publications
"The Whispers of Cities: Information Flows in Istanbul, London, and Paris in the Age of William Trumbull" (Oxford University Press, 2013). Shortlisted for the Longman-History Today Book of the Year Prize, 2015.
"The Lost World of 'Abdullah Zakher: The Bindings of the Melkite Monastery of St John's at Shuwayr", in Giles Mandelbrote and Willem de Bruijn, ed., Bindings and Provenance in the Arcadian Library (Oxford University Press and the Arcadian Library, 2014), pp. 193-231.
"The Secret Life of Elias of Babylon and the Uses of Global Microhistory'", Past and Present 222.1 (February 2014), pp. 51-93.
"Stories Never Told: The First Arabic History of the New World", Special issue of the Journal of Ottoman Studies on 'Other Places: Ottomans travelling, seeing, writing, drawing the world', vol. 40 (December 2012), pp. 259-281.