>

Prof. Dr. Silja Häusermann
Prof. Dr. Silja Häusermann
Vita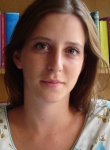 1997–2001 Licence ès sciences politiques, Universität Genf
2001–2003 Master in Public Administration and Public Management MPA an der Swiss Graduate School of Public Administration, Lausanne
2003–2007 Lehrassistenz in vergleichender Politikwissenschaft an der Universität Zürich
2005 Gastwissenschaftlerin am Centre d'études de Sciences Po CEVIPOF, Paris
2006 Visiting Fellow am Government Department der Harvard University, Cambridge, USA
2007 Dr. phil. (summa cum laude) in Politikwissenschaft, Universität Zürich
2008–2009 Max-Weber-Fellow am European University Institute in Florenz
2007–2011 Oberassistentin in vergleichender Politikwissenschaft, Universität Zürich
2011–2012 Juniorprofessorin "Kulturen der Ökonomie" an der Universität Konstanz
seit Sept. 2012 Professorin für Schweizer Politik und vergleichende politische Ökonomie, Universität Zürich
Forschungsschwerpunkte
Silja Häusermann und ihr Team befassen sich in Forschung und Lehre mit dem Vergleich der Institutionen, Policies und Outcomes von verschiedenen polit-ökonomischen Systemen.
Aktuelle Forschungsprojekte umfassen
die Analyse der Dualisierung von Arbeitsmärkten in Insider und Outsider als zwei neue soziale und politische Kategorien von Beschäftigten,
die Analyse unterschiedlicher Determinanten von Familienpolitik sowie
eine Untersuchung zur Responsivität moderner politischer Parteien.
Funktion innerhalb des Exzellenzclusters
Juniorprofessorin "Kulturen der Ökonomie" (2011–2012)
über die Professur
Ausgewählte Publikationen
Häusermann, Silja and Daniel Kübler (2011). "Policy frames and coalition dynamics in the recent reforms of Swiss family policy", German Policy Studies, 6(3): 163-194.
Häusermann, Silja (forthcoming). "The Politics of New and Old Social Risks", in Giuliano Bonoli and David Natali (eds). The New Welfare State in Europe. London: Routledge.
Emmenegger, Patrick, Silja Häusermann, Bruno Palier and Martin Seeleib-Kaiser (forthcoming 2011). The Age of Dualization. Structure, Politics, Policies. Oxford: Oxford University Press.
Häusermann, Silja (2010). The Politics of Welfare State Reform in Continental Europe: Modernization in Hard Times. Cambridge University Press.
Häusermann, Silja (2010). "Solidarity with whom? Why Trade Unions are losing ground in Continental Pension Politics", European Journal of Political Research, 49: 223-256.
Häusermann, Silja (2010). "Reform opportunities in a Bismarckian latecomer. Restructuring the Swiss Welfare State", in Bruno Palier (ed.). A long good-bye to Bismarck? The Politics of Welfare Reform in Continental Europe. Amsterdam University Press.
Bonoli, Giuliano and Silja Häusermann (2008). "Who wants what from the welfare state? Socio-structural cleavages in distributional politics: evidence from Swiss referendum votes". European Societies 11(2): 211-232.
Häusermann, Silja (2006). "Changing coalitions in social policy reforms: the politics of new social needs and demands", Journal of European Social Policy, 16 (1): 5-21. (Winning article of the Young Researcher Prize 2004 by the European Social Policy Analysis Network ESPAnet and the Journal of European Social Policy).
Häusermann, Silja, André Mach and Yannis Papadopoulos (2004). "From Corporatism to Partisan Politics. Social Policy Making under Strain in Switzerland", Swiss Political Science Review 10(2): 33-59.
Mach, André, Silja Häusermann and Yannis Papadopoulos (2003). "Economic regulatory reforms in Switzerland: Adjustment without European integration or how rigidities become flexible" Journal of European Public Policy 10 (2), April: 302-319.