>

Home

>

Prof. Dr. Erich Hörl
Prof. Dr. Erich Hörl
Vita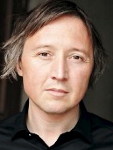 Seit 2014 W3-Professur für Medienkultur der Leuphana Universität Lüneburg
Seit 2014 Senior Researcher des Digital Culture Research Lab (DCRL) der Leuphana Universität Lüneburg
2013/2014 Senior Fellow der DFG-Kollegforschergruppe "Medienkulturen der Computersimulation" an der Leuphana Universität Lüneburg
2012 W2-Professur für Medientechnik und Medienphilosophie an der Ruhr-Universität Bochum
2010/2011 Senior Fellow am Internationalen Kolleg für Kulturtechnikforschung und Medienphilosophie (IKKM) an der Bauhaus-Universität Weimar
2006 Juniorprofessor für Medientechnik und Medienphilosophie an der Ruhr-Universität Bochum
2004–2006 Assistent für Technikphilosophie an der Professur für Philosophie der ETH Zürich
2003–2005 Wissenschaftlicher Mitarbeiter an der DFG-Forschergruppe "Bild, Schrift, Zahl" am Hermann von Helmholtz-Zentrum für Kulturtechnik der Humboldt-Universität zu Berlin
2003 Promotion mit der Arbeit "Die heiligen Kanäle. Über die archaische Illusion der Kommunikation" (Zürich/Berlin: diaphanes 2005) an der Humboldt-Universität zu Berlin im Fach Kulturwissenschaft
Studium in Wien und Paris: Philosophie und Kommunikationstheorie
Forschungsschwerpunkte
Allgemeine Ökologie
Geschichte und Theorie der Kybernetisierung
Geschichte und Theorie der Relationalität
Technik- und Medienphilosophie
Anthropologie und Ökologie
Autorenschwerpunkte: Gilbert Simondon, Félix Guattari
Ausgewählte Publikationen
Hörl Erich (Hg., unter Mitarbeit v. James Burton): On General Ecology: The New Ecological Paradigm in the Neocybernetic Age, London: Bloomsbury (erscheint im Herbst 2016).
Hörl, Erich (2016): "Die Ökologisierung des Denkens", in: Zeitschrift für Medienwissenschaft 14, S. 33-45.
Hörl, Erich (2016): "Other Beginnings of Participative Sense Culture. Wild Media, Speculative Ecologies, Transgressions of the Cybernetic Hypothesis, in: Mathias Denecke/Anne Ganzert /Isabell Otto/Robert Stock (Hg.), Reclaiming Participation. Technology - Mediation - Collectivity. Bielefeld: transcript, S. 93-121.
Hörl, Erich (2014): "Variations on Klee's Cosmographic Method", in: Katrin Klingan/Ashkan Sepahvand/Christoph Rosol/Bernd M. Scherer (Hg.), Grain, Vapor, Ray. Textures of the Anthropocene, Vol. III: Ray. Cambridge, MA/London: The MIT Press, 180-192.
Hörl, Erich (2013): "A Thousand Ecologies: The Process of Cyberneticization and General Ecology", in Diedrich Diederichsen/Anselm Franke (Hg.), The Whole Earth. California and the Disappearance of the Outside. Berlin: Sternberg Press, 121-130.
Hörl, Erich (2012): "Luhmann, the Non-trivial Machine and the Neocybernetic Regime of Truth", in: Theory, Culture & Society 3 (29), 94-121.
Hörl, Erich (Hg.) (2011): Die technologische Bedingung. Beiträge zur Beschreibung der technischen Welt, Berlin: Suhrkamp.
Hörl, Erich (2010): "Die künstliche Intelligenz des Sinns. Sinngeschichte und Technologie im Anschluss an Jean-Luc Nancy", in Zeitschrift für Medien- und Kulturforschung 2, 129-147.
Hörl, Erich (2008, Hg., zs. m. Michael Hagner): Die Transformation des Humanen. Beiträge zur Kulturgeschichte der Kybernetik, Frankfurt/Main: Suhrkamp.
Hörl, Erich (2006), "Römische Machenschaften. Heideggers Archäologie des Juridismus", in: Cornelia Vismann/Thomas Weitin (Hg.), Urteilen/Entscheiden. München: Fink, 236-253.
Hörl, Erich (2005): Die heiligen Kanäle. Über die archaische Illusion der Kommunikation, Zürich und Berlin: Diaphanes.