Prof. Dr. Wolfgang Kaiser
Vita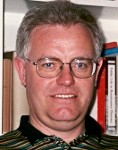 Professor of early modern history
Université Paris 1 (Panthéon Sorbonne)
Centre de Recherches d'Histoire Moderne (EA 127)
Directeur d'études
École des Hautes Études en Sciences Sociales (ÉHÉSS)
Centre de Recherches Historiques (CRH)
Employment
2004- Professor of Early Modern History, University Paris I (Panthéon-Sorbonne)
2005- Directeur d'études, Ecole des Hautes Etudes des Sciences Sociales, Paris
1991-1993 Assistant, University of Paderborn
1993-2004 Maître de conférences, Université de Provence, Aix-en-Provence
Education
1983 Master, Freie Universität Berlin, Aix-en-Provence
1988 PhD, European University Institute Florence
Postdoc, MSH Paris
2003 habilitation, Aix-en-Provence
Fellowships
EUI Florence (1984-1987, researcher; 1990-1991; Jean Monnet Fellow; 1992, Visiting Professor)
Maison des Sciences de l'Homme, Paris (1989-1990, Postdoctoral Fellowship)
EHESS, Paris (1989, 1990, Maître de Conférences invité)
Ecole Française de Rome (2006, Hôte scientifique)
University of Konstanz (2008, Visiting Scholar)
Kulturwissenschaftliches Forschungskolleg Konstanz (2009-2010, Visiting Scholar).
Distinctions
Premio Obiettivo Europa (IUE, 1989)
Research Concentrations
Intercultural exchange in the Mediterranean
Mobility and control of mobility in the Mediterranean
History and Historiography of Europe
Commercial practices and knowledge
Social history of boundaries
Urban history and conflicts
Function within the Center
Alumnus at the Institute for Advanced Study Konstanz (October 2009-September 2010)
about the Institute for Advanced Study Konstanz
Research project "Conflict and commerce. The economy of ransoming and intercultural exchange in the early modern Mediterranean"
Abstract
Selected Publications
Le monde de l'itinérance en Méditerranée, de l'antiquité à l'époque moderne. Procédures de contrôle et d'identification, Claudia Moatti, Wolfgang Kaiser and Christophe Pébarthe eds., Bordeaux, Ausonius, 2009.
"Sprechende Ware. Gefangenenfreikauf und Sklavenhandel im frühneuzeitlichen Mittelmeerraum", Zeitschrift für Ideengeschichte, III/2, 2009, p. 29-39.
Le commerce des captifs. Les intermédiaires dans l'échange et le rachat des prisonniers en Méditerranée, XVe-XVIIe siècles (Collection de l'Ecole française de Rome, 406), Wolfgang Kaiser ed., Roma, EFR, 2008.
L'Europe en conflits. Les affrontements religieux et la genèse de l'Europe moderne (vers 1500 – vers 1650), Wolfgang Kaiser ed., Rennes, Presses universitaires de Rennes, 2008.
"Mediterrane Welt", in Enzyklopädie der Neuzeit, Friedrich Jaeger ed., vol. 8: Manufaktur - Naturgeschichte, Stuttgart, J.B. Metzler, 2008, col. 249-260.
"'Why not I?' Gewaltökonomie im Mittelmeerraum in der Frühen Neuzeit", in Kriegswirtschaft und Wirtschaftskriege – économie de guerre et guerres économiques (Société suisse d'histoire économique et sociale, vol. 23), Valentin Groebner, Sébastien Guex and Jacob Tanner eds., Zürich, Chronos, 2008, p. 39-50.
Gens de passage en Méditerranée, de l'antiquité à l'époque moderne. Procédures de contrôle et d'identification (L'Atelier méditerranéen), Claudia Moatti and Wolfgang Kaiser eds., Paris, Maisonneuve & Larose, 2007.
Informazioni e scelte economiche, Wolfgang Kaiser and Biagio Salvemini eds., Quaderni Storici 124/1, 2007.
Ars mercatoria. Handbücher und Traktate für den Gebrauch des Kaufmanns, 1480-1820, Jochen Hoock, Pierre Jeannin and Wolfgang Kaiser eds., vol. 3: Analysen, 1480-1700, Paderborn, Schöningh, 2001 (vol. 4.1 & 4.2: 1700-1820, are forthcoming in 2010).
Marseille im Bürgerkrieg. Sozialgefüge, Religionskonflikt und Faktionskämpfe in Marseille, 1559-1596 (Veröffentlichungen des Max-Planck-Instituts für Geschichte, 103). Göttingen, Vandenhoeck & Ruprecht, 1991
[french translation : Marseille au temps des troubles. Morphologie sociale et luttes de factions 1559-1596 (Recherches d'histoire et de sciences sociales, 52). Paris, Éditions de l'ÉHÉSS, 1992].