>

About

>

Research and Guiding Topics
Research and Guiding Topics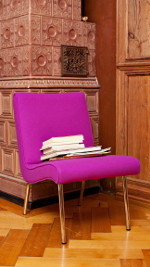 The Center's broad research spectrum, covering the four major fields, was mirrored in the invitations.
Research projects undertaken by the fellows covered the period from antiquity to the present, with special attention paid to contemporary developments such as processes of migration and the termination of violence, European integration, and Europe's position in a globalized world.
Annual guiding topics strengthened this cooperation and encouraged integration into the Institute. But importantly, only a part of our fellowships was tied to these topics, for the sake of encouraging and maintaining individual initiative.
Many internal and external events, including workshops, guest lectures, and short-term invitations to guests at the Center, enriched the research period's general intellectual ambiance.
Different research threads from the Center of Excellence came together at the Institute for Advanced Study, for example the research initiative on "Cultural Theory and Theory of the Political Imaginary" and the internationally oriented "Network for Transatlantic Cooperation."
Further information about the research profile of the Center of Excellence


Balzan Prize Research Group
From 2018 to 2020, the Institute for Advanced Study at the University of Konstanz is hosting a Research Group funded by the Balzan Prize that was awarded to Aleida and Jan Assmann in 2017 for their work on Cultural Memory. The research group's fellows are conducting research on
Reconstructing Memory in the City – Transnational and Local (European) Sites of Memory
European memory is often conceived of as a supra-national memory to be shaped and imposed in a top down process. The focus of our project, however, is on the dynamics of collective memory as it is shaped by initiatives and movements from below. Emphasis is being put on (European) cities and local actors that respond to new social, political and cultural challenges in their built environment. A basic tenet of the project is that towns and cities are a crucial context for the negotiation of the past in a time of radical change.