Dr. Alexander Kratochvil
Vita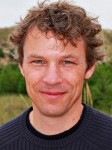 University Education
1993 Masters Degree: Slavic studies, German studies and Ethnology at the Albert-Ludwigs-University of Freiburg.
Study abroad at Masaryk University Brno (Czech Republic) and at the Ivan-Franko-University L'viv / Lemberg (Ukraine).
1998 Doctorate: PhD studies (Dr. phil.) at the Albert-Ludwigs-University of Freiburg: Slavic Studies, Ethnology, East European History.
University Teaching Posts
1995-1999 Foreign language assistant at the Department of German language and German and at the Department of Czech literature at the University of Pilsen in West Bohemia (Czech Republic).
1999-2002 Assistant professor at the department of Slavic studies, section Ukrainian studies at the University of Greifswald.
2003 Research Fellow Harvard University (HURI).
2004-2008 Assistant professor at the department of Slavic studies University of Greifswald.
2009-2011 Research associate, Center of Excellence "Cultural Foundations of Social Integration", University of Konstanz.
2012- Purkyně fellowship, Academy of Sciences of the Czech Republic, Prague.
Research Concentrations
Ukrainian, Belorussian, Russian and Czech literature of the 19th and 20th century
Sociolinguistics, Postmodernism in literature and film, Literary history
Function within the Center
Research project "Border Narratives in Transnational Areas (Western Ukraine, 19th and 20th Centuries" (with Prof. Dr. Schamma Schahadat and Katharina Schwitin)
Abstract
Selected Publications
Books
Mykola Chvyl'ovyj. Eine Studie zu Leben und Werk. München 1999 [MYKOLA KHVYL'OVYJ. BIOGRAPHY AND WORKS]
Verfall oder neuer Standard? Betrachtungen zur aktuellen Sprachsituation in Russland, Tschechien und der Ukraine. (zus. mit A. Bergmann) Greifswald 2002 [DECLINE OR NEW STANDARD? SOCIO-LINGUISTIC TENDENCIES IN RUSSIA, UKRAINE AND CZECH REPUBLIC]
Articles - Encyclopedias:
Ukrainische Literatur. [Ukrainian Literature] In: Enzyklopädie des Europäischen Ostens. Alpen-Adria-Universität Klagenfurt, zum Druck angenommen, see article online
Kindlers Literatur Lexikon 3. Auflage, Überarbeitung bzw. Erstellung von 42 Einträgen zur ukrainischen Literatur [42 articles on Ukrainian authors and literature in Kindlers encyclopedia of world literature in 14 vol.]
Articles, contributions - books, journals
Sprachliche Prozesse in der Ukraine seit Anfang der neunziger Jahre. In: Die Ukraine, Polen und Europa. Europäische Identität an der neuen EU-Ostgrenze. Osnabrück 2004. S. 135-150, zs. mit Valerij M. Mokienko. [Language tendencies in Ukraine since the beginning 1990ies]
"Next generation" in der ukrainischen Literatur. Zelena Marharyta - Beobachtungen zur post-Andruchovyč-Generation. In: Na krylach nauky. Greifswalder Ukrainistische Hefte. Heft 2 (2005). Hrsg. Kratochvil, A., Göbner, R. S. 218-229. ["Next generation" in Ukrainian literature: tendencies of the Post-Andrukhovych generation]
Fastfood und Speed? Beobachtungen zur neuesten Literatur in Ostmittel- und Osteuropa. Mit ukrainischen, tschechischen und polnischen Beispielen. In: Ost-West-Gegeninformation. Jugend im östlichen Europa. Jg. 18. Nr. 3/ 2006. S. 11-14. [The "newest" literature in Central and Eastern Europe, with examples from Ukrainian, Czech and Polish literature]
Geopoetic Models in Postmodern Ukrainian and Czech Prose. Journal of Ukrainian Studies. Summer 2007 (Vol. 32, Nr. 1). S. 63-77.
Nonstandardvarianten und literarisches Übersetzen - "Дохлы номер" (eine Nullnummer)? Greifswalder Ukrainistische Hefte 4 (2007). S. 175-194 [Nonstandard speech and literary translation]
Postkoloniale Lektüre ukrainischer Gegenwartsliteratur. In: Anzeiger für Slavische Philologie. 36 (2010), S. 31-73.
Durch Interferenzen zu einer neuen Varietät? Die Sprachsituation in der Ukraine. Erscheint im Sammelband Ringvorlesung des Greifswalder Linguistischen Kreises. Accepted for print. [Through interference to a new form of speech]
"The Decline of the West" in Ukraine: Mykola Khvyl'ovyj's Euro-Asiatic-Renaissance in the light of Spenglerian thoughts. In: Harvard Ukrainian Studies. Accepted for print.