Dr. Marcel Lepper
Vita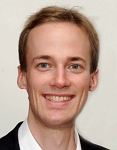 Study of Germanic languages/literatures, history and philosophy in Münster, Paris, Baltimore and Berlin.
Since 2005 Leader of the Center for Research on the History of Germanics, responsible for the Scholarly Program in the German Literature Archive in Marbach.
Dissertation on rhetoric and the history of scholarship at the Free University of Berlin, specifically the representation of pathos in early modernity (2006).
Research Areas
History of scholarship/science, literary theory, theory of the historical sciences.
Functions within the Center
Research Project: "Poetik und Hermeneutik. A Historical Epistemology of Research in the Humanities'" (with Christopher Möllmann, Alexander Schmitz, Julia Wagner)
Abstract
Selected Publication
Recently
Hans-Harald Müller, Andreas Gardt, Marcel Lepper (Hgg.): Strukturalismus in Deutschland 1910-1975. Göttingen 2010.
Dirk Werle, Marcel Lepper (Hgg.): Geschichte der Frühneuzeitgermanistik. Stuttgart [erscheint 2010].
Philip Ajouri, Jonas Maatsch, Marcel Lepper (Hgg.): Zeitschrift für Ideengeschichte 4 (2010), H. 1: "Der Humboldt-Deutsche".
Jenseits des Poststrukturalismus? Eine Sondierung (WZB-Tagung, hg. zs. mit S. Siegel und S. Wennerscheid, 2005)
Geschichte der Germanistik (ab H. 29/30 hg. zs. mit Ch. König, 2006)
Anfänger! (Themenheft der Zeitschrift für Ideengeschichte, 2007, H. 2, zs. mit Frank Druffner; München: C.H. Beck)
2007
Deixis – Vom Denken mit dem Zeigefinger (hg. zs. mit Heike Gfrereis, Göttingen: Wallstein)
Briefwechsel Carl Schmitt – Hans Blumenberg (hg. zs. mit Alexander Schmitz, Frankfurt: Suhrkamp)
Der Mann vom Mond. Hans Blumenberg über Ernst Jünger (hg. zs. mit Alexander Schmitz, Frankfurt: Suhrkamp).
Recent essays
Ce qui restera, c'est un style, in: ders., zs. mit Steffen Siegel und Sophie Wennerscheid (Hrsg.): Jenseits des Poststrukturalismus? Eine Sondierung. Frankfurt/Main 2005, S. 51-76
Wissenschaftsgeschichte im Deutschen Literaturarchiv Marbach, in: Mitteilungen des Deutschen Germanistenverbandes 53 (2006), H. 1, S. 110-121
Wissenschaftsgeschichte als Theoriegeschichte. Ein Arbeitsprogramm, in: Geschichte der Germanstik 29/30 (2006), S. 33-40
Die strukturalistische Kontroverse, die keine war. Baltimore 1966 und die Folgen, in: R. Klausnitzer, C. Spoerhase (Hgg.): Kontroversen in der Literaturtheorie / Literaturtheorie in der Kontroverse. Publikationen zur Zeitschrift für Germanistik, Neue Folge, Band 17, Bern 2007
Wissenschaftsgeschichte als Provokation der Literaturwissenschaft? Zum Nachlass Hans Robert Jauß, in: Zeitschrift für Germanistik 17 (2007), H. 3.