>

Home

>

M.A. Program Studies in European Culture
M.A. Program "Studies in European Culture"
In the winter semester of 2008/2009 at the University of Konstanz, the four-semester M.A. program "Studies in European Culture" has been established. This course of study is maintained by the Department of Literary Studies and is a part of the Center of Excellence.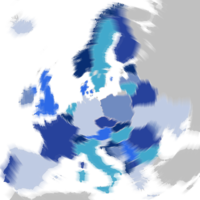 The course of study is directed toward the cultural dimension of Europe. It should enable students to understand the construct of Europe in its historical contingency and complex multi-dimensionality. Beyond that, the program is particularly committed to researching the complex interdependences between Europe and other world regions, for instance in light of the history of colonialism, migration and intercultural understanding in the course of globalization.
The program is distinguished by a cross-disciplinary design as well as international linkages with non-European universities.
In accordance with the distinctive culture-scientific profile of the University of Constance, the focus will be on wide-ranging questions in cultural theory and foundational research in the humanities. Last but not least, students with a concentration on European studies should be introduced into the research program of the Center of Excellence.
The course of study is directed at highly-qualified students from Germany and abroad who are interested in a scholarly approach to the cultural dimension of Europe. 20 students will be admitted to the program; in each case, they will commence study in the winter semester. The application deadline is 30 June, respectively.