>

Home

>

Insight

>

Mahlke: How can the police responsibly deliver death notifications?
Training for an exceptional situation: How can the police responsibly deliver death notifications?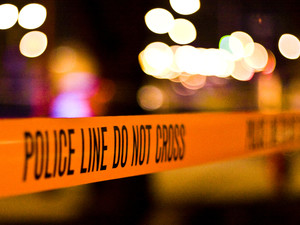 "Unnatural death is the worst possible news that one can deliver." You have used these words to describe the situation in which police officers have to report that an immediate family member has died.
You certainly don't have to explain why this is not a pleasant job from a police perspective. There is less general awareness about what it means to family members when the police do not act in a professional and responsible way. While the terrible experience of loss is unavoidable, the way in which this information is delivered can work either positively in the sense of helping to bear it or negatively by increasing it immensely.
What does it mean to act responsibly in such a situation?
Police who participate in death notification and the process of reporting a death have two central tasks in interacting with family members. The first task concerns—besides the actual notification—victim protection. Relatives of someone who has died suddenly, whether by suicide, murder, or accident, are in a situation of extreme crisis and require assistance themselves. In such a case the police have to be aware of who might be in such a hazardous situation: who then is a relative? This is not always obvious. At least in Baden-Württemberg the rule is currently that the police make a notification only once. This means that "the family is told the news" one time. Unmarried, divorced, and other not-officially-recognized family members are thus disregarded.
It is all the more important that attention is paid to this expanded circle of victims. According to the EU Directive on Victim Protection of 2012, relatives of the victims of serious crimes are also part of this. As soon as the state becomes involved, as soon as the public prosecutor's office has carried out a postmortem examination of the corpse, it is no longer a purely family matter. The entire circle of relatives expands into a special circle of victims who should be included in police responsibility. And that is not always done so today.
And the second task?
The second task integral to a responsible notification is hazard avoidance. The police are responsible for avoiding hazards in respect to affected relatives as well as other people. They know that every family member has the impulse to rush immediately to the site of the occurrence without reflecting about traffic conditions or whether the location is a dangerous one—for instance, a railway line or the freeway. Shock reactions can also degenerate into aggression, so that after hearing the news family members may reach for a knife that is lying around and try to hurt themselves or the bearers of the bad news either to ward it off or to defend against feelings of humiliation and impotence. A police officer should keep an eye on a great number of potential hazards. A worst-case example in this context is the father and husband of victims of the airplane collision over Überlingen who subsequently killed the air-traffic controller.
These concrete police responsibilities are thus concerned not only with emotional competence—that is, that the police should be empathetic, spend as much time possible with the relatives of victims, listen well and so on. While these virtues and capacities certainly help in this situation, without the necessary time for interaction with family members established through an organizational structure, all this psychological training is of little use.
Does the task of police officers end when they leave the relatives?
After the relatives have been notified, they begin to ask questions. How do matters now proceed? The police of course cannot assume responsibility for all possible realms, but they do have a door-opener function here. Given their special role with far-reaching authority, they can say, for example: "The Müller family would like to see their son." Or they can tell the forensic doctors without violating the law, even during the preliminary proceedings: "The mother is permitted to enter here!" No one besides the police—not even a minister or counselor—is permitted do this and no one else has the responsibilities connected with this. This is also the case in regard to hazard avoidance: a minister, for example, cannot tell a shocked father that he is not allowed to get into his car. The police are authorized to prevent him from doing this—and, if necessary, to restrict his civil liberties.
How are police officers prepared for this complex task?
There is no official qualification or certificate for "death notification." At police academies there are as a rule only three hours of theory and three hours of practice on the issue of death during the entire police training. The three practical hours are usually a form of communication training. This can be implemented in dramatic play: police trainees simply rehearse the situation, either with actors or experienced counselors; they are filmed during this rehearsal and are given feedback or they practice the words they would choose and the reactions they might encounter.
In addition there is ethics instruction. We were at the police academy in Duisburg in a seminar for second-year trainees that addressed the issue of "learning about death" and examined the issue of "death and the police": What are the life-threatening situations that young police officers encounter in which they face death? What fears might they have during demonstrations or dangerous missions? In this context two or three sessions examined the issue: "How do I deal with family members?" The emphasis of the training, however, continues to be how police officers can prepare themselves psychologically and take care of themselves when dealing with their fear for their own lives and with the death of others in order to integrate these situations into their daily work. The focus, in other words, is the question of the psychological health and spiritual well-being of the police. There are also police chaplains for this, who function as contact persons for concerns and needs in an environment of stress and secondary traumatization. As we know from conversations with instructors and trainees in police academies, this is the preparation that is provided. Everything else is learned subsequently in the performance of duty.
What are the consequences of unprofessional death notification for the relatives of victims?
If family members are left alone with the news and are provided with no contact person or information from investigators and other authorities, they will feel even more helpless than they already do. The following questions arise with all the relatives of victims: Where is the deceased? When can I see the body? How did the death occur? Was my relative alone or was someone with them? Did they have to suffer? Did they say anything? Only those people who have been to the location and recorded the incident can provide reliable information about this. And of course the witnesses who happened to be there.
First-aid workers are also shocked by situations involving fatalities.
It actually helps everyone involved when they are able to take the single fragment that they have experienced themselves and ultimately turn it into a coherent story. We are well aware of the healing effect that narratives have in processing terrifying occurrences: it is only possible to process such events when they do not exist in a void. You see a person lying in a puddle of blood and drive past and cannot get the image out of your head. If you later learn that this person has survived, it becomes a completely different story. From conversations with family members and first-aid workers, we know that everyone has this need for information. And that everyone would be pleased if they had an opportunity to talk to each other, to meet and place the pieces of the puzzle that each person has onto the table and put them together as best as they can. The issue here is not only how each person deals with this psychological shock, but also how a group deals with the fact that something terrible happened here. That is also a social form of processing.
What goals are you pursuing in the transfer project?
I have already outlined the goal of sensitizing police officers to certain aspects of death notification: the fact that family members need information and that the police have to make the decision about which information is communicated to family members and which information should not be communicated under any circumstances—for example, during ongoing investigations. A further goal of this training course is that through the continuing education measures we also reach superiors, if possible even decision-makers at higher levels up to the interior ministry who can make structural changes. Sensitizing young graduates of police academies is little help if they are subsequently told at police stations: "We've never done it that way. We don't have any time for that." We would like to convince superiors that the entire organizational structure should be safeguarded so that victim protection and hazard avoidance can be ensured after unnatural fatalities.
How is the training organized in terms of didactics, media, and methodology?
Our course is conceived as blended learning, a course format that interweaves the face-to-face interaction of classical school instruction with e-learning sections. In consultation with police academies, dramatic performance and role-playing will be employed in face-to-face instruction for the different perspectives. In order to reenact the notification situation, police trainees play the part of family members, then themselves or a counselor. In this way they are able to give each other feedback. The encounter with affected family members, which has an important role in our training course, also takes place in face-to-face instruction. This is supposed to provide the trainees with personal experience, a kind of affective learning that supplements the cognitive learning.
Thanks to e-learning it is possible to include a large spectrum of materials that prospective police officers can learn on their own beyond face-to-face instruction. The range of media extends from video and audio to textual material. Various pedagogical fields can be recorded: For example, we will interview experienced police officers who recount their deployments on video. We are also using case histories to show what happens in the ideal scenario and what can happen when something is neglected, thereby making evident the mistakes.
Other things have to be learned cognitively, for example, the legal dimensions of death notifications: What must police officers know about unnatural fatalities in terms of the law? What are they permitted to do, what do they have to do, and what are they never permitted to do? Who is responsible for what? This knowledge should establish role clarity. When there is a lack of clarity here—and for police trainees this is the greatest uncertainty factor—one makes very little use, as a rule, of what can actually be done. The training course will show which legal parameters exist for dealing effectively with this task in the sense of being humane. Few police officers know, for example, that family members can claim legal redress in securing the corpse. Here the police must explain to them that they are permitted to lodge an appeal against such a decision.
The sections dealing with knowledge of the penal code should emphasize in particular respect for Paragraph 1 of Germany's constitution with its focus on human dignity. Humans, in other words, take center stage: on the one hand, police officers should be as well prepared as possible for this emotionally demanding task and know that even in this situation they can properly and responsibly fulfill their duties as police officers and thus avoid further injury. Second, family members should neither be left alone nor patronized in this situation of extreme crisis, but instead should continue to be treated and taken seriously as citizens and as human beings. Otherwise those affected can suffer not only psychological damage, so-called "authority trauma"; they will also develop a growing mistrust of other state institutions. Thus in order to strengthen the democratic order it is important in this situation that citizens' trust in state institutions not be disappointed.
What will further quality assurance look like?
We have developed the training course together with our cooperation partners. The idea of what our course should look like always arose in consultation with the police. And at least one police officer always looked it over, namely, Johannes Meurs, who has experience with the "Kleve model." Eighteen years ago the police department in the German town of Kleve conducted a survey of relatives of the victims of serious traffic accidents. More or less unexpectedly, the questioners encountered massive reactions from family members who felt let down by the police. The "Kleve model" was developed and implemented in response to this. A large part of our police training course is based on the insights and knowledge of this model.
For years now Johannes Meurs has integrated the "Kleve model" structurally into the organization of his work: the Victim Protection Section in Kleve is always prepared and the entire team has been trained in the procedures. We have incorporated relevant international literature and we accompany the conception of the teaching module with actual interviews of police officers in order to find out which issue might have been overlooked.
How do you intend to disseminate this blended-learning course?
We are not dealing here with an instrument that we want to market in terms of economic profit, especially since social utility is clearly our central focus. Accordingly I have also submitted a proposal to the European Research Council ERC. We would like to make the course available for police training and continuing education throughout Germany. Given the different state police laws in Germany, exactly the same training course cannot be conducted everywhere: federal states in Germany that want to offer the blended-learning course will have to adapt individual aspects to their respective legal parameters. In a further step we intend to offer the training course throughout Europe. But that is still a long way off. For now we have to complete our prototype.

Prof. Dr. Kirsten Mahlke teaches cultural theory and the methods of cultural studies at the University of Konstanz and has been a central participant of the Center of Excellence's "Cultural Foundations of Social Integration." In her research project "Narratives of Terror and Disappearance" (2010–2015, funded as an ERC Starting Independent Research Grant), she investigated narrative forms of terror in the Argentinian dictatorship (1976–1983).
Project Participants and Cooperation Partners
University of Konstanz:
Prof. Dr. Kirsten Mahlke (literary studies)
Melanie Brand (PhD candidate, anthropology)
Sabine Schorpp (undergraduate student, psychology)
Victim Protection of the Police Department in Kleve
University of Applied Sciences for Public Administration and management of North Rhine-Westphalia in Duisburg, especially the ethics department and fourteen police trainees
State Police Department in Stuttgart, department of technology, logistics, and service (including technical production, digitalization)
Baden-Württemberg Police Academy in Villingen
Funding
The Death Notification with Responsibility transfer project is being funded by the European Research Council (ERC) as a proof of concept (PoC) from June 2017 to November 2018.
The total support is 147,000 Euro for technical production, one staff position, travel costs, workshops, and informational events with the police.