Ulrike Präger, Ph.D.
Vita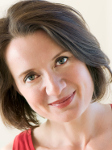 Since 2017 Course Developer and Lecturer, Boston University Online Education
2015–2017 Full-Time University Lecturer in Ethno/Musicology, University of Illinois, Urbana-Champaign
2013–2015 Lecturer in Ethno/Musicology, Boston University
2014 Ph.D. in Ethno/Musicology, Title: "Longing to Belong: Musical Practices in the Expulsion of the Germans from the Bohemian Lands," Boston University
2010–2013 Deans Award in Ethno/Musicology, Boston University
2006–2009 Lecturer in Music and Dance Pedagogy/Voice Pedagogy, University of Münster
2006 Master of Music, University Mozarteum Salzburg
2002–2004 Socrates Study Grant, Vocal Studies at Enschede and Amsterdam Conservatories
Research Concentrations
Migration, Displacement, Refugee, and Diaspora Studies
Cultural Mobility and Immobility
Cultural Memory Studies
Narrative Inquiry and Life Story
Performance and Sound Studies
Music in the Middle East
Nostalgia and Affect
Music and Violence
Music and Cold War Politics
Experimental Processes and Creativity in Music and Dance
Function within the Center
Fellow of the Institute for Advanced Study Konstanz (November 2017–August 2018)
Research project "Publicity and Representation: Music in Medializing and Politicizing Processes of (Forced) Migration"
Abstract
Selected Publications
"Memorizing, Medializing, and Musicking Forced Migration," In Collapse of Memory – Memory of Collapse, edited by Alexander Drost et. al., Göttingen: Vandenhoek & Ruprecht. [forthcoming 2018]
"Musical Ethnography and the Reframing of History," In Germanic Studies and Ethnography, edited by Amanda Randall and Dana Weber. Oxford and New York: Berghahn. [forthcoming 2018]
"Musically Negotiating Difference: Cross-Cultural Sounds of Empathy in Contemporary Germany," In Musik und Migration, edited by Wolfgang Gratzer and Nils Grosch, in collaboration with the Mozarteum University Salzburg. [forthcoming 2017]
"'Musicking' Children from the Bohemian Borderlands: Hidden and Nurtured Musical Practices on Both Sides of the Iron Curtain," European Review of History 22, no. 2 (2015): 310-30.
"Musik," In Handbuch. Medien und Praktiken der Erinnerung an Flucht und Vertreibung, 283-295, edited by Bill Niven, Maren Röger, and Stephan Scholz. Frankfurt and New York: Campus Verlag, 2015.
"Longing for Belonging in Forced Migration: Musical Recollections of Germans from the Bohemian Lands." In Music and Belonging. Articulations of the Self and the Other in the Musical Realm, 157-174, edited by Magdalena Waligorska. Cambridge: Cambridge Scholars Publishing, 2013.
"Music in the 'Sudeten-German' Expulsion," Ethnomusicology Review 16 (2011).
"Alle Meine Stimmen," Musik und Bildung, Schott Publishing (Juli-September 2006): 14-18.