>

Home

>

Full Professorship Ethnology / Cultural Anthropology
Full Professorship Ethnology/Cultural Anthropology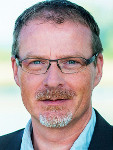 In the disciplinary history of social and cultural anthropology, there has been a momentous transformation when anthropologists' earlier focus on non-modern, non-Western societies increasingly shifted towards the study of post-colonial social formations involving mass media communication and complex connectivities.
At the University of Konstanz, social and cultural anthropology is understood as a discipline at the intersection between the social sciences and the humanities that employs primarily qualitative methodologies.
The research projects carried out under the auspices of the chair of social and cultural anthropology explore varied ways of constituting sociality, culturality, 'identity' and 'alterity', in so doing, taking account of the contextual and conflictual nature of the sociocultural negotiations involved in these processes. In its general research profile, social and cultural anthropology at Constance endorses empirically grounded research that exhibits openness to interdisciplinary dialogue and active interest in anthropological theory development.