Prof. Dr. Sven Reichardt
Vita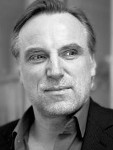 Since 2014 Full Professorship for Contemporary History, University of Konstanz
2016 Visiting Professor at the New School for Social Research in New York
2011–2014 Professor for Contemporary History, University of Konstanz
2010/2011 Fellow at the Freiburg Institute for Advanced Studies (FRIAS), University Freiburg
2009/2010 Fellow at the Institute for Advanced Study Konstanz
2006–2008 Feodor-Lynen-Stipendium, Alexander von Humboldt Stiftung, Rutgers University, USA
2003–2010 Juniorprofessor for German Contemporary History, University of Konstanz
2001–2003 Research Associate, Wissenschaftszentrum Berlin
1999 Scholarship Holder, Institut für Europäische Geschichte in Mainz
1998 Scholarship Holder, German Historical Institute, Rome
1995–1998 Stipendiat des Graduiertenkollegs Gesellschaftsvergleich, Freie Universität Berlin und Humboldt-Universität Berlin
Research Areas
Global history of fascism
Social movements and social environments in the 20th century
Terrorism, civil war and war
History of the concept "civil society"
theories and methods in historiography, particularly praxeology
Selected Books and Edited Volumes
2016 (with Christoph Conrad) (eds.): "Surveillance Studies", Themenheft von Geschichte und Gesellschaft 42, 1.
2016 (with Kiran Klaus Patel) (eds.): "The Dark Side of Transnationalism. Social Engineering and Nazism, 1930s-40s", Special Section des Journal of Contemporary History 51, 1.
2015 War die antiautoritäre Linke neoromantisch? Exemplarische Beobachtungen in der Bundesrepublik Deutschland der siebziger Jahre. Konstanz: UVK (=Konstanzer Universitätsreden 250)
2014 Authentizität und Gemeinschaft. Linksalternatives Leben in den siebziger und frühen achtziger Jahren. Berlin: Suhrkamp (2. Aufl.)
2011 (with Wolfgang Seibel) (eds.): Der prekäre Staat. Herrschen und Verwalten im Nationalsozialismus. Frankfurt am Main/ New York: Campus
2010 (with Detlef Siegfried) (eds.): Das Alternative Milieu. Antibürgerlicher Lebensstil und linke Politik in der Bundesrepublik Deutschland und Europa, 1968-1983. Göttingen: Wallstein
2009 Faschistische Kampfbünde. Gewalt und Gemeinschaft im italienischen Squadrismus und in der deutschen SA. Köln/Weimer/Wien: Böhlau (2. Aufl.)
2007 (eds.): Themenheft "Faschismustheorie" der Zeitschrift "Mittelweg 36" 16, 1.
2005 (with Armin Nolzen) (eds.): Faschismus in Italien und Deutschland. Studien zu Transfer und Vergleich. Göttingen: Wallstein
2004 (with Ralph Jessen and Ansgar Klein) (eds.): Zivilgesellschaft als Geschichte. Studien zum 19. und 20. Jahrhundert. Wiesbaden: Verlag für Sozialwissenschaften