Prof. Dr. Hans Christian Röhl
Vita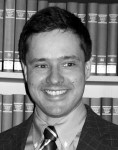 Study of mechanical engineering and law in Munich, Heidelberg and Bonn.
1989 and 1994 First and second juristic state examinations
1993 Doctorate through the Juristic Faculty of the University of Heidelberg ("The Scientific Council")
1994 Assistant Professor (Assistent) in the Heidelberg Department for German and European Public Law under Eberhard Schmidt-Aßmann
2002 Habilitation in Heidelberg ("Administration through Contract [Vertrag]"), authorization to teach in the fields of state and public law, European law and comparative law
2001-2004 Replacement lecturer in Gießen, Freiburg and Konstanz
2004 Full Professor (Ordinarius) for Public Law at the University of Konstanz
2005 Departmental Speaker for the Department of Law
2006 Dean of the Section for Law, Economics, and Administrative Sciences
Research Areas
General, European and international public law, municipal law, law of regulatory authorities
Selected Publications
Allgemeine Rechtslehre. Ein Lehrbuch, Köln u.a., 3. Aufl. 2008 (zus. mit Klaus F. Röhl).
Konformitätsbewertung in Deutschland. Gutachten im Auftrag des Bundesministeriums für Wirtschaft und Technologie. 2006, 417 S. (zus. mit Yvonne Schreiber).
available online as: Conformity Assessment in Germany
As Editor
Wissen - Zur kognitiven Dimension des Rechts. Die Verwaltung. Beihefte, 9 (2010).
Allgemeines Verwaltungsrecht - zur Tragfähigkeit eines Konzepts. Tübingen 2008 (zus. mit Hans-Heinrich Trute, Thomas Groß, Christoph Möllers).
Articles
Der rechtliche Kontext der Wissenserzeugung. In: Röhl, Hans Christian (Hrsg.), Wissen - Zur kognitiven Dimension des Rechts. Die Verwaltung. Beihefte, 9 (2010), S. 65-88.
Verfassungsrecht als wissenschaftliche Strategie, in: Trute, Hans-Heinrich/Groß, Thomas/Röhl, Hans Christian/Möllers, Christoph (Hrsg.), Allgemeines Verwaltungsrecht - Zur Tragfähigkeit eines Konzepts, 2008, S. 821-836.
Ausgewählte Verwaltungsverfahren, in: Hoffmann-Riem, Wolfgang/Schmidt-Aßmann, Eberhard/Voßkuhle, Andreas (Hrsg.), Grundlagen des Verwaltungsrechts, Bd. 2, 2008, § 30.
Internationale Standardsetzung, in: Möllers, Christoph/Voßkuhle, Andreas/Walter, Christian (Hrsg.), Internationales Verwaltungsrecht, 2007, S. 319-343.
The right of the defence in fraud investigations: the case of Germany, in: Jansen, Oswald/ Langbroek, Philip M. (eds.), Defence Rights during Administrative Investigations, Intersentia, Antwerpen u.a., 2007, S. 199-252 (zus. mit Burkard Wollenschläger).
Soll das Recht der Regulierungsverwaltung übergreifend geregelt werden? JZ 2006, S. 831-839.
Verantwortung und Effizienz in der Mehrebenenverwaltung, DVBl. 2006, S. 1070-1079.
Die Warenverkehrsfreiheit (Art. 28 EGV), Jura 2006, S. 321-330.
Gyoseirenkei no nakano Yoroppagyosei [Die europäischen Verwaltungen im Verwaltungsverbund, Teil I + II], Jichi-Kenkyu [Zeitschrift für die kommunale Selbstverwaltung, Tokyo] Bd.82 Heft 1 (2006), S.3-20; Bd.82 Heft 2 (2006), S.49-66.
Konformitätsbewertung im Europäischen Produktsicherheitsrecht, in: Eberhard Schmidt-Aßmann/Bettina Schöndorf-Haubold (Hrsg.), Der europäische Verwaltungsverbund, 2005, S. 153-180.
Keiyaku ni yoru Gyôsei [Verwaltung durch Vertrag], in: Jahrbuch der Japanisch-Deutschen Gesellschaft für Rechtswissenschaft 22 (2005), S. 6-32.
Akkreditierung und Zertifizierung im Produktsicherheitsrecht - Zur Entwicklung einer neuen Europäischen Verwaltungsstruktur, Heidelberg u.a., 2000, 152 S.
Die anfechtbare Entscheidung nach Art. 230 Abs. 4 EGV, ZaöRV 60 (2000), S. 331-366.