>

Prof. Dr. Dominic Sachsenmaier
Prof. Dr. Dominic Sachsenmaier
Vita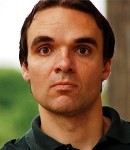 Main positions
1999 Ph.D., History, minors: Sinology & Philosophy, Albert-Ludwigs-University Freiburg.
1999-2001 Consultant, The Boston Consulting Group.
2001-2003 Postdoctoral Scholar, Harvard-Yenching Institute. Sponsored by German National Research Foundation.
2003-2006 Assistant Professor of Global History; Global Studies Program, University of California, Santa Barbara.
2006-2011 Assistant Professor of Trans-cultural and Chinese History; Department of History and Asian Pacific Studies Institute, Duke University.
since 2012 Full Professor of Modern Asian History at Jacobs University Bremen.
Former Visiting positions
2009-2010 Mercator Distinguished Visiting Professorship, Humboldt University Berlin.
2008-2009 Humboldt Research Fellowship for Experienced Researchers, Free University Berlin.
2006 (summer) University of Leipzig/Germany: Visiting Professor, Erasmus Mundus Program Global Studies. Sponsored by the European Science Foundation.
2004 (summer) President's Fellow, Berlin Social Science Research Center/Wissenschaftszentrum Berlin.
Research Concentrations
Dominic Sachsenmaier's main current research interests are Chinese and Western approaches to global history as well as the impact of World War I on political and intellectual cultures in China and other parts of the world. Furthermore he has published in fields such as 17th-century Sino-Western cultural relations, overseas Chinese communities in Southeast Asia, and multiple modernities.
Selected Publications
Books
Global Perspectives on Global History. Theories and Approaches in a Connected World, Cambridge: Cambridge UP 2011.
Die Aufnahme europäischer Inhalte in die chinesische Kultur durch Zhu Zongyuan (ca. 1616 – 1660) Nettetal: Steyler 2001.
Together with Sebastian Conrad (eds.): Competing Visions of World Order. Global Moments and Movements, 1880s – 1930s, New York: Palgrave, 2007.
Together with Jens Riedel & Shmuel Eisenstadt (eds.): Reflections on Multiple Modernities: European, Chinese, and Other Approaches, Leiden: Brill 2002.
Articles (Selection)
"Recent Trends in European History - The World Beyond Europe and Alternative Historical Spaces." Journal of Modern European History 7:1 (2009), p. 5-25.
"World History as Ecumenical History?" In: Journal of World History 18-4 (2007), p. 465-490.
"Debates on World History and Global History. The Neglected Parameters of Chinese Approaches". In Traverse. Zeitschrift für Geschichte - Revue d'histoire 40-3 (2007), p. 67-84.
"Searching For Alternatives to Western Modernity. Cross-Cultural Approaches in the Aftermath of World War I." In: Journal of Modern European History 4-2 (2006), p. 241-259.
"Politische Kulturen in China und Deutschland nach dem Ersten Weltkrieg – Gedanken zu einer globalhistorischen Perspektive". In: Zeitschrift für Weltgeschichte (Journal of World History), Bd. 4-2 (2003), p. 87-102.
"Die Identität der Überseechinesen in Südostasien – von nationalen zu transnationalen Strukturen". In: Transnationale Öffentlichkeiten und Identitäten [Transnational Public Spheres and Identities], hrsg. v. Hartmut Kaelble et al., Frankfurt: Campus 2002, p. 211-235.
Contact
email d.sachsenmeier[at]jacobs-university.de
phone +49 421 200-3382
Mailing Address
School of Humanities & Social Sciences (SHSS)
History
Campus Ring 1
28759 Bremen
Germany
Office: Research IV, Room 98