>

Home

>

Kerstin Schembera
Kerstin Schembera
Vita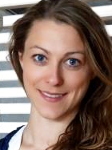 November 2015–March 2016 Research Stay at University of Queensland, Brisbane, Australia
March/April 2014 Visiting Fellow at the EU Centre in Singapore (interviews in Indonesia, Malaysia, Myanmar, Singapore, Philippines and Thailand)
January–April 2013 Visiting Scholar, ANU Centre for European Studies, Australian National University, Canberra
2012–2017 Research Associate, Centre of Excellence "Cultural Foundations of Social Integration", University of Konstanz
2011–2012 Research Assistant at the Chair of Political Science and International Politics, Prof. Dr. Dirk Leuffen, University of Konstanz
2008–2010 Master "Franco-German Studies", Universities of Saarbrücken, Metz and Luxembourg
2007–2008 Semester abroad Laval University, Quebec, Canada
2005–2008 Bachelor, University of Passau
Research Concentrations
Regional Integration
Europe and Southeast Asia/Asia-Pacific
Franco-German relations
Function within the Center
Research associate, research project "External Shocks, international organizations and the emergence of political norms: a comparative analysis of regional integration in EU, Mercosur and ASEAN" (with Prof. Dirk Leuffen and Sophia Timmermann)
Abstract
Selected Publications
Schembera, Kerstin (2016): The rocky road of interregionalism: EU sanctions against human rights-violating Myanmar and repercussions on ASEAN–EU relations. Cambridge Review of International Affairs, 1-22. full text
Radtke, Kerstin (2014): ASEAN Enlargement and Norm Change: A Window of Opportunity for Democracy and Human Rights Entrepreneurs? Journal of Current Southeast Asian Affairs, Special Issue on Democracy and Human Rights in Southeast Asia, 33(3), 79-105. full text
Radtke, Kerstin (2014): Thailand's Coup – Will ASEAN Answer? The Diplomat, 30.05.2014. http://thediplomat.com/2014/05/thailands-coup-will-asean-answer/
Radtke, Kerstin (2013): Which Mechanics Drive the 'Franco-German Engine'? An Analysis of How and Why France and Germany Have Managed to Shape Much of Today's EU. L'Europe en Formation 53(4), 47-83 (together with Dirk Leuffen and Hanno Degner).
Radtke, Kerstin (2012): The EU's common foreign and security policy (CFSP) after the Lisbon Treaty: supranational revolution or adherence to intergovernmental pattern?, in: Laursen, Finn (Hrsg.): The EU's Lisbon Treaty. Institutional Choices and Implementation. Surrey: Ashgate, 41-62.
Radtke, Kerstin (2012): Mehr gezappelt als bewegt. Die bilateralen Beziehungen aus deutscher Perspektive, Dokumente. Zeitschrift für den deutsch-französischen Dialog, 1, 49-52.