Prof. Dr. Gerald Schneider
Vita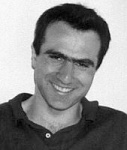 1981-1983 Journalistic training, Winterthur and Berne
1983-1988 Study of political science, macroeconomics and comparative history at the University of Zürich
1984-1991 Research assistant, project staff, and assistant professor under Prof. Dr. Daniel Frei and Prof. Dr. Ulrich Klöti
1991 Doctorate on a comparative analysis of the planning horizons of governments
1991-1995 Fellowship for advanced researchers of the Swiss National Funds, Postdoctoral stay in the Department of Political Science at the University of Michigan (Ann Arbor) from 1991 until 1993
1992-1994 Chargé d´enseignement at the Institut universitaire de hautes études internationales, Geneva
1994-1997 Program director and adjunct lecturer at the University of Berne
1995-1996 Replacement positions at the University of Konstanz
1996-1997 Professor of Political Science (C3) at the University of Stuttgart
since 1997 Professor (Ordinarius) of International Politics at the University of Konstanz
2000 Appointment to a Chair for International Politics, Department of Government, University of Essex
2002 Fellow at the Center for Basic Research in the Social Sciences, Harvard University
2007-2009 Von Lynen Selection Committee of the Alexander von Humboldt Foundation
2009 Program Chair, Annual Convention der International Studies Association, New York City
Research Areas
Political integration, peace and conflict research, negotiation and mediation, comparative institutional analysis, political reforms, political decision making
Function within the Center
Research Project "Inequality, Identity and Conflict. The Ethnic and Socioeconomic Dimensions of Internal Political Violence" (with Dr. Margit Bussmann und Lilli Banholzer)
Abstract

Selected Publications
Goethe ist nicht überall. Eine empirische Analyse der Standortentscheidungen in der Auswärtigen Kulturpolitik. [mit Julia Schiller]: In: Zeitschrift für Internationale Beziehungen (2000), 7/1, S. 5-32.
A Never-Ending Success Story? The Dynamics of Widening and Deepening European Integration. In: Widening the European Union: The Politics of Institutional Change and Reform. Ed. Bernard Steunenberg. London 2002, S. 183-201.
The Two Faces of Openness: Non-Tariff Barriers to Trade and Capital Controls in the Transition Countries, 1993 to 2000. [mit Thilo Bodenstein und Thomas Plümper]. In: Communist and Post-Communist Studies (2003), Nr. 36, S. 231-243.
"Kopenhagener Konsequenzen: Auswirkungen der Erweiterung auf die Gesetzgebung der EU". [mit Michael Dobbins und Dietrich Drüner]. In: Zeitschrift für Parlamentsfragen (2004), 35/1, S. 1-67.
"Reformen erkaufen, Öffnung diktieren? Determinanten der Außenwirtschaftspolitik in Osteuropa". [mit Thilo Bodenstein]. In: Osteuropa (2003), 53/11, S. 1639-1658.
Mittel und Osteuropa: Polen, Ungarn, Russland. [mit Katrin Merkel]. In: Kultur und Außenpolitik. Hg. Kurt-Jürgen Maaß. Baden-Baden 2005, S. 301-308.
"Nash or Schelling: Legislative Bargaining with and without Domestic Constraints". [mit Stefanie Bailer]. In: The European Union Decides. Eds. R. Thomson – F. Stokman – C. Achen – T. König. Cambridge/New York 2006, S 153-177.
"Capitalist Junctures: Explaining Economic Openness in the Transition Countries". [mit Thilo Bodenstein]. In: European Journal of Political Research. 45(3), S. 367-497.