>

Home

>

Prof. Dr. Gottfried Seebaß
Prof. Dr. Gottfried Seebaß
Vita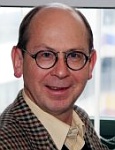 Study of philosophy, Germanic languages/literatures, and theology in Tübingen, Mainz, Zürich and Heidelberg
1971 Doctoral studies in Heidelberg and at Harvard University
1978 Doctorate (Advisors: E. Tugendhat/D. Henrich)
1978 Research Fellow, MPI Starnberg (Abt. Habermas)
1980 Research Associate and Assistant Professor at the Department of Philosophy, Free University of Berlin
1991 Habilitation
1992-93 Replacement Professor (succeeding Tugendhat)
1993 Appointment to a Chair for Practical Philosophy, Konstanz
1996 Project Director and deputy speaker in the Special Research Area (SFB) 11 "Literature and Anthropology"
1996 Member of the planning group "Philosophy/Ethics," Kultusministerium Baden-Württemberg
1997 Aufbau des Forschungsschwerpunkts "Probleme der Zurechenbarkeit", Studienwerk Villigst
1999 Appointment to an establishing professorship (Eckprofessur) for theoretical philosophy, Erfurt
1999 Member of the Working Group "Business Ethics" in the Archive for the History of Philosophy
2000 Project Director in the SFB 485 "Norm and Symbol" at the University of Konstanz
2001 Speaker and Project Director in the Center "Intentionality" at the University of Konstanz
2001 Supervisor of Basic Studies in Ethics and Philosophy
2001 DFG-Project "The Reality of Intentions"
2002 DFG-Project "Dimensions of Human Weakness of Will"
2003 State Teaching Prize, Baden-Württemberg
2005 Speaker and Project Director of the DFG Research Group "Boundaries of Intentionality"
Research Areas
Practical philosophy
Philosophical and scientific-theoretical foundations of psychology, social science and anthropology
Language philosophy and semantics
Metaphysics and ontology
Function within the Center
Principal Investigator
Research Project "Narrativity and the Scientific Claims of Historical Historiography" (with Sonja Fischer)
Abstract
Selected Publications
Das Problem von Sprache und Denken, Frankfurt 1981 (Suhrkamp), 495 S.
Social Action, ed. (zus. mit R. Tuomela), Dordrecht 1985 (Reidel), 302 S.
Wollen, Frankfurt 1993 (Klostermann), 383 S.
"When is an Action Free?", in: G. Holmström-Hintikka / R. Tuomela (edd.): Contemporary Action Theory, vol. I, Dordrecht 1997 (Kluwer), p. 233−250.
"Vermeidbare Unvermeidlichkeit. Zur anthropologischen Signifikanz des Bildlichen", in: G. v. Graevenitz / S. Rieger / F. Thürlemann (edd.): Die Unvermeidlichkeit der Bilder, Tübingen (Narr) 2001, S. 223−242; Repr. in: A. Assmann / und Gaier / G. Trommsdorff (edd.): Positionen der Kultur¬anthropologie, Frankfurt (Suhrkamp) 2004, S. 275−298.
"Philosophische Probleme strafrechtlicher Zurechnung", in: M. Carrier / G. Wolters (edd.): Homo Sapiens und Homo Faber, Berlin (de Gruyter) 2005, S. 359−378.
Handlung und Freiheit, Tübingen 2006 (Mohr-Siebeck), 410 S.
Willensfreiheit und Determinismus, Band I: Die Bedeutung des Willensfreiheitsproblems, Berlin 2007 (Akademie), 236 S.
"Der Traum des physikalistischen Monismus", in: A. Holderegger / B. Sitter-Liver. (edd.): Hirnforschung und Menschenbild, Basel (Schwabe) & Fribourg (Academic Press) 2007, ca. 23 S., in press.
"Forming the Will Freely", in: C. Lumer (ed.): Intentionality, Deliberation and Autonomy – The Action-Theoretic Basis of Practical Philosophy, Aldershot (Ashgate) 2007, ca. 20 S., in press.