>

Home

>

Prof. Dr. Marius R. Busemeyer
Prof. Dr. Marius R. Busemeyer
Vita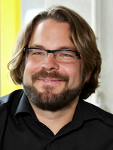 Prof. Dr. Marius R. Busemeyer ist seit 2011 Inhaber des Lehrstuhls für Politikwissenschaft, insbesondere Policy-Analyse und Politische Theorie. Busemeyer studierte Politik-, Wirtschafts- und Rechtswissenschaften an der Universität Heidelberg, wo er 2006 mit einer Arbeit zur vergleichenden Untersuchung von Bildungsausgaben promovierte.
Von 2003 bis 2005 war er McCloy-Stipendiat der Studienstiftung des Deutschen Volkes und erwarb einen Master-Abschluss in Verwaltungswissenschaften an der Harvard Kennedy School.
Von 2006 bis 2010 war er wissenschaftlicher Mitarbeiter am Kölner Max-Planck-Institut für Gesellschaftsforschung mit den Forschungsschwerpunkten vergleichende politische Ökonomie, Wohlfahrtsstaaten, Staatsfinanzen, sozialdemokratische Parteien und Theorien des institutionellen Wandels.
2010 wurde ihm von der Universität Köln die Venia Legendi für das Fach Politikwissenschaft verliehen. Ebenfalls 2010 wurde Busemeyer in das Emmy-Noether-Programm der Deutschen Forschungsgemeinschaft aufgenommen.
2012 wurde ihm ein ERC Starting Grant in Höhe von 1.5 Mio. Euro bewilligt.
2015 erhielt er den Stein Rokkan Prize for Comparative Social Science Research.
Forschungsschwerpunkte
vergleichende Policy-Analyse, insbesondere Bildungs- und Sozialpolitik

Berufsbildung im internationalen und historischen Vergleich

Soziale Ungleichheit

vergleichende politische Ökonomie und Staatsfinanzen

Theorien des institutionellen Wandels

Individuelle Einstellungen und Präferenzen zum Wohlfahrtsstaat
Funktion innerhalb des Exzellenzclusters
Fellow des Kulturwissenschaftlichen Kollegs Konstanz (Oktober 2013–September 2014)
Forschungsprojekt "Bildungswelten, soziale Ungleichheit und Kulturen der Ökonomie"
Abstract
Ausgewählte Publikationen
Busemeyer, M. R., 2014. Skills and Inequality: Partisan Politics and the Political Economy of Education Reforms in Western Welfare States. Cambridge: Cambridge University Press.
Busemeyer, M. R., 2013. Educating funding and individual preferences for redistribution, European Sociological Review, Online Advance Access.
Busemeyer, M. R., 2012. Inequality and the Political Economy of Education: An Analysis of Individual Preferences in OECD Countries, Journal of European Social Policy, 22(3), 219-240.
Busemeyer, M. & TRAMPUSCH, C. (eds.) 2012. The Political Economy of Collective Skill Systems. Oxford: Oxford University Press.
Busemeyer, M. R. & BREUNIG, C. 2012. Fiscal Austerity and the Trade-Off between Public Investment and Social Spending. Journal of European Public Policy, 19(6), 921- 938.
Busemeyer, M. R. & TRAMPUSCH, C. 2011. Comparative Political Science and the Study of Education (Review Article). British Journal of Political Science, 41/2, 413-443.
Busemeyer, M. R. 2009. Wandel trotz Reformstau. Frankfurt a.M.: Campus.
Busemeyer, M. R. 2009. From Myth to Reality: Globalization and Public Spending in 
OECD Countries Revisited. European Journal of Political Research, 48/4, 455-482.
Busemeyer, M. R., GOERRES, A. & WESCHLE, S. 2009. Attitudes towards redistributive spending in an era of demographic ageing: The Rival Pressures from age and income in 
14 OECD countries. Journal of European Social Policy, 19/3, 195-212.
Busemeyer, M. R., 2009. Asset specificity, Institutional Complementarities and the Variety of Skill Regimes in Coordinated Market Economies. Socio-Economic Review, 7/3, 375-406.
Busemeyer, M. R., 2007. Determinants of Public Education Spending in 21 OECD democracies, 1980-2001. Journal of European Public Policy, 14/4, 582-610.