>

Research

>

Dr. Dr. Johannes Harnischfeger
Dr. Dr. Johannes Harnischfeger
Vita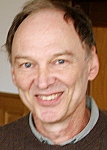 Studium der Germanistik, Philosophie, Politikwissenschaften und Ethnologie in Heidelberg und Berlin
1988 Dr. phil., Literaturwissenschaft, Universität des Saarlandes
1988–1990 University of Nairobi, Kenyatta University
1993 Magister Artium, Ethnologie, Universität Heidelberg
1993–1996 University of Nigeria, Nsukka
1996–1999 University of Natal, University of Zululand
Danach Studien über Nigeria mit längeren Forschungsaufenthalten
2000-2002 Mitarbeiter am Institut für Afrikanische Sprachwissenschaften der Universität Frankfurt, für den Sonderforschungsbereich "Westafrikanische Savanne"
2004 und 2005 Gastdozent an der University of Kobe, Japan
2006 Dr. rer. pol., Politologie, Universität Heidelberg
Forschungsschwerpunkte
Staatszerfall und Milizen in Subsahara-Afrika, religiöse und ethnische Konflikte, charismatische Kirchen, Hexerei, orale Literatur
Funktion innerhalb des Exzellenzclusters
Alumnus des Kulturwissenschaftlichen Kollegs (Oktober 2009-September 2010)
über das Kulturwissenschaftliche Kolleg
Forschungsprojekt "Repräsentationen religiöser Macht. Orakel, sakrale Könige und Kultsklaven im Igboland"
Abstract
Ausgewählte Publikationen
Igbo Nationalism and Biafra. In: Afrikanistik online 8 (2011), http://www.afrikanistik-online.de/archiv/2011/3042.
Kultsklaven bei den Igbo in Südostnigeria. In: Peter Burschel, Christoph Marx (Hrsg.): Reinheit. Wien: Böhlau , 2011, S. 271-303. (Veröffentlichungen des Instituts für Historische Anthropologie, 12)
'Balance of Terror'. Rival Militias and Vigilantes in Nigeria. In: Afrikanistik online, 2008, www.afrikanistik-online.de/archiv/2008/1756/.
Democratization and Islamic Law. The Sharia Conflict in Nigeria. Frankfurt/New York: Campus 2008.
Rückkehr der Dämonen. Wandlungen des Christentums in Afrika und Europa. In: Burghart Schmidt und Rolf Schulte (Hg.): Witchcraft in Modern Africa. Hamburg: Dobu 2007, S. 110–129.
'Man-Eaters under New Management'. Christliche Mission bei den Tangale in Nigeria. In: Zeitschrift für Mission 32 (4), 2006, S. 388–433.
Sharia and Control over Territory. Conflicts between 'Settlers' and 'Indigenes' in the Middle Belt of Nigeria. In: African Affairs 103, 2004, S. 431–452.
Afrikanisierung und Nation-Building. Sprachpolitik in Südafrika. University of Leipzig Papers on Africa. Politics and Economics, No. 67, 2003.
'Eine Teufelsneurose im siebzehnten Jahrhundert' – Sigmund Freuds Lektüre einer fernen Krankengeschichte. In: Psyche 57 (1), 2003, S. 313–342.
Der Feind im Innern. Geschlechterkonflikt in einem Märchen der Tangale. In: Afrika und Übersee 84, 2001, S. 277–297.
Das Versprechen romantischer Liebe. Zu Kleists 'Verlobung in St. Domingo'. In: Kleist-Jahrbuch 2001, S. 278–291.
Die Hieroglyphen der inneren Welt. Romantikkritik bei E.T.A. Hoffmann. Wiesbaden/Opladen: Westdeutscher Verlag 1988.
Kontakt
E-Mail j.harnischfeger[at]gmx.de
Goethe-Universität Frankfurt M.
Institut für Afrikanistik
Mertonstr. 17–21
60054 Frankfurt