>

Home

>

Prof. Dr. Arthur Benz
Prof. Dr. Arthur Benz
Vita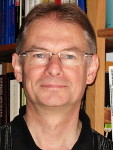 Februar 2013 Gastprofessor an der Carleton University Ottawa
Oktober 2012 Gastprofessor an der Tongji-Universität Shanghai
seit 2010 Professor für Politikwissenschaft, Technischen Universität Darmstadt
2007–2008 Gastprofessor an der Carleton University Ottawa
1999–2010 Professor für Politikwissenschaft an der FernUniversität in Hagen
1995–1999 Professor für Regierungslehre und Policyforschung an der Martin-Luther-Universität Halle-Wittenberg
1993–1995 Professor für Regionalpolitik an der Universität Konstanz
1993 Habilitation an der Hochschule für Verwaltungswissenschaften Speyer
1990–1991 Gastforscher am Max-Planck-Institut für Gesellschaftsforschung Köln
1987–1993 Hochschulassistent an der Hochschule für Verwaltungswissenschaften Speyer
1984–1987 Forschungsreferent am Forschungsinstitut für Öffentliche Verwaltung Speyer
1983 Promotion an der Universität Duisburg
Forschungsschwerpunkte
Politik in Mehrebenensystemen, Staat und Verwaltung, Institutionenwandel
Ausgewählte Publikationen
European Public Administration as Multilevel System Administration – a Conceptual Framework, in: Michael Bauer, Jarle Trondal (Hrsg.), The European Administrative System, New York: Palgrave Macmillan, 2014 (i.E.).

Balancing Rigidity and Flexibility: Constitutional Change in Federal Systems, in: West European Politics 36 (4), 2013, 726–749.

(hrsg. mit Jörg Broschek) Federal Dynamics: Continuity, Change, and the Varieties of Federalism, Oxford: Oxford University Press, 2013.
Eine Gestalt die alt geworden ist? Thesen zum Wandel des Staates; in: Leviathan 40 (2), 2012, 223–247.

Yardstick Competition and Policy Learning in Multi-level Systems, in: Regional and Federal Studies 22 (3), 2012, 251–267.

The European Union as a Loosely Coupled Multi-level System, in: Henrik Enderlein, Sonja Wälti, Michael Zürn (Hrsg.), Handbook on Multi-level Governance, Cheltenham, Northampton: Edward Elgar, 2011, 214–226.

Politik in Mehrebenensystemen, Wiesbaden: VS Verlag für Sozialwissenschaften, 2009.

Der moderne Staat. Grundlagen der politologischen Analyse, München, Wien: Oldenbourg, 2008 (2. Aufl.).

Accountable Multilevel Governance by the Open Method of Coordination?, in: European Law Journal 13 (4), 2007, 505–522.

Eigendynamik von Governance in der Verwaltung, in: Jörg Bogumil, Werner Jann, Frank Nullmeier (Hrsg.), Politik und Verwaltung (PVS-Sonderheft 37), Wiesbaden: VS Verlag für Sozialwissenschaften, 2006, 29–49.