Dr. Emily Petermann
Vita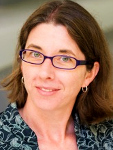 Since 2013 assistant professor (wissenschaftliche Mitarbeiterin) in American Literature, Literature Department, University of Konstanz
2017 Everett Helm Visiting Fellowship for research in the Lilly Library, Indiana University, Bloomington
2011–2013 assistant professor (wissenschaftliche Mitarbeiterin) in American Studies, English Department, University of Göttingen
2012 PhD in American Literature, University of Konstanz; dissertation: "The Musical Novel: Imitation of Musical Structure in Contemporary Fiction"
2008–2011 Scholarship for doctoral study from the state of Baden-Württemberg (Landesgraduiertenförderung)
2007–2008 exchange at Yale University (supported by a scholarship from the Baden-Württemberg Stiftung)
2007 lecturer in American literature at the University of Konstanz (Lehrkraft für besondere Aufgaben)
2002–2006 undergraduate study of English and German at the University of Konstanz; State Exam/M.A. in 2006
1999–2001 Fulbright combined grant for study and work as an English teaching assistant, Vienna
1995–1999 undergraduate study in German and Linguistics, Wellesley College, USA; B.A. with honors 1999
Research concentrations
American literature, literary nonsense, word and music studies, Gothic literature, American popular music
Member of the research network "Americana: Aesthetics, Authenticity, and Performance in American Popular Music", with the subproject "Americanness and Authenticity in the Nonsense of the Alternative Rock Band They Might Be Giants."
Selected Publications
The Musical Novel: Imitation of Musical Structure, Performance, and Reception in Contemporary Fiction. Rochester, NY: Camden House, 2014.
"Sounds Like Nonsense: Elements of Orality in American Nonsense Literature." Submitted for a special issue of Cahiers voor literatuurwetenschap, ed. Inge Arteel. In peer review.
"New Modes of Listening: The Mediality of Musical Novels." Partial Answers 15.1 (Jan. 2017): 69-79.
"From the ABCs to the American Revolution: Poetry and the Construction of Children's Knowledge." Knowledge Landscapes North America. Ed. Sabine Sielke, Simone Knewitz, and Christian Klöckner. Heidelberg: Winter, 2016. 87-98.
"The Film Musical as a Subject for Word and Music Studies." Essays on Silence, Absence, and Ellipsis and on Surveying the Field. Ed. Werner Wolf and Walter Bernhart. Word and Music Studies 15. Amsterdam: Brill, 2016. 223-236.
"Monster Mash-Ups: Features of the Horror Musical." New Directions in 21st Century Gothic: The Gothic Compass. Ed. Lorna Piatti-Farnell and Donna Lee Brien. New York: Routledge, 2015. 71-83.
"'I once more tasked my understanding and my senses': Sensual Stimuli in Charles Brockden Brown's Wieland and Edgar Huntly." Aeternum 1.2 (Dec. 2014): 1-13.
"Intellectually Promiscuous: An Interview with Linda Hutcheon (Konstanz, September 19, 2013)." American Review of Canadian Studies 44.4 (2014): 375-384.
"'These are not a whit like nature': Lucy Snowe's Art Criticism in Villette." Bronte Studies 36.3 (Sept. 2011): 279-90.
"Re-Painting the Painting: Margaret Atwood and the Bildgedicht." Margaret Atwood Studies 1(2); Dec 2007, 10-19.