Prof. Dr. Julia Laura Rischbieter
Vita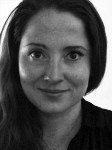 2016– Junior Professorship for Economic History, University of Konstanz (W1 with tenure track W3).
2009–2016 Lecturer at the Humboldt‐University of Berlin, Department of History , Field: Social and Economic History.
2012–2013 Research Fellow for Economic History am GHI Washington D.C.
2012 Fellowship Boston University, Department of History: Visiting Researcher.
2011 Fulbright Senior Scholar Program: Advanced Research Award in the United States, University of California, Irvine.
2006–2009 Lecturer at the Georg‐August‐University of Göttingen, Institute for Economic and Social History.
2005 Visiting Researcher at Birkbeck College, University of London.
2004–2006 Research Assistant (Wissenschaftliche Mitarbeiterin) at the Volkswagen Research Group "Globalization as a Historical Process" at the University of Cologne.
2016 Preis für herausragende geschichtswissenschaftliche Aufsätze des VHD
Research concentrations
Laura Rischbieter teaches and writes about modern economic history in a global context. Her research areas include the history of capitalism, consumer societies, and the history of sovereign debt markets.
Taking the example of coffee, one of the most important international traded commodities of the 19th and 20th centuries, her phd-thesis addressed the questions of how globalization processes work and how individuals can influence global economic processes.
Her current research project, entitled The Janus head of capitalism. Sovereign debt as a norm and point of crisis after 1945, focuses on economic crises triggered by illiquidity of states. However, the objects of inquiry are first the expectations and concepts, on which the contemporaries tried to reorganize the global economy, secondly the conflicts around their normative and power-political arrangement and thirdly the attempts of the international financial players to handle the economic consequences. Thus, sovereign debt and individual debt crises will not merely be analyzed as the result of macroeconomic constraints or exceptional social and economic events, but will be conceptualized as a history of economic thoughts, political decisions, power relations, and social repercussions.
Selected Publications
Books
Mikro‐Ökonomie der Globalisierung. Kaffee, Kaufleute und Konsumenten im Kaiserreich 1870-1914, Köln, Wien u. Weimar 2011.
Henriette Hertz (1846-1913). Mäzenin und Gründerin der Bibliotheca Hertziana in Rom, Stuttgart 2004.
Articles
Einhegen oder pflegen? Die globale Regulierung öffentlicher Schulden im langen 20. Jahrhundert, in: Aus Politik und Zeitgeschichte, Heft 1: Geld und Schulden, 2016
Risiken und Nebenwirkungen. Internationale Finanzstrategien in der Verschuldungskrise der 1980er Jahre, in: Geschichte und Gesellschaft 41 (2015), 465-493.
Die Geburt eines neuen Wirtschaftszweiges: Lokale Konsumentenwünsche und globaler Wettbewerb als Triebkräfte ökonomischer Dynamik im Deutschen Kaiserreich, in: Dorothee Wierling u.a. (ed.), Kaffeewelten, Göttingen 2014, 35-55.
Wer nicht wagt, der nicht gewinnt? Kaffeegroßhändler als Spekulanten im Kaiserreich, in: Jahrbuch für Wirtschaftsgeschichte, (2013) 2, 71-94.
"Er würde, wie man so sagt, kaltgestellt": Scheitern in kaufmännischen Kooperationen um 1900, in: Ingo Köhler u. Roman Rossfeld (ed.): Pleitiers und Bankrotteure: Zur Geschichte ökonomischen Scheiterns vom 18. bis 20. Jahrhundert, Frankfurt am Main 2012, 153-181.
Coffee as a Colonial Product in the German Kaiserreich, in: Hybrid Cultures, Nervous States. Insecurity and Anxiety in Britain and Germany in a (Post)Colonial World, ed. by Ulrike Lindner et all., Amsterdam u. New York 2010, 107-126.
Die Wirtschaftswissenschaften an der Humboldt‐Universität zu Berlin 1945 bis 1990, in: 1810–2010. 200 Jahre Universität Unter den Linden, ed. by Rüdiger vom Bruch and Heinz‐Elmar Tenorth, Berlin 2010, 255-276. (with Jan‐Otmar Hesse)
Globalisierungsprozesse vor Ort. Die Interdependenz von Produktion, Handel und Konsum am Beispiel "Kaffee" zur Zeit des Kaiserreichs, in: Comparativ 17 (2007) 3, 28-45.