>

Home

>

Dr. Christian Rosser
Dr. Christian Rosser
Vita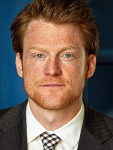 Christian Rosser ist Politikwissenschaftler mit den Schwerpunkten politik- und verwaltungswissenschaftliche Ideengeschichte und Staatstheorie. Am Kompetenzzentrum für Public Management der Universität Bern ist er im Executive MPA als Dozent für Policy- und Staatstheorie tätig.
Bis September 2014 hat er während rund zwei Jahren das Executive MBA der Universität Zürich operativ geführt. Nach seinem Studium der Geschichte, Politikwissenschaft und Englisch an der Universität Bern hat er 2011 seine Dissertation über den verwaltungswissenschaftlichen Ideentransfer zwischen Deutschland und den USA verfasst.
2009 hat er den Marshall Dimock Award für den besten Lead Article in der Public Administration Review gewonnen. Weitere Forschungsbeiträge wurden in Public Administration, Administration & Society und Administrative Theory & Praxis veröffentlicht.
1995 bis 1999 absolvierte er eine Lehre als Elektroinstallateur. Christian Rosser wohnt mit seiner Frau in Bern.
Forschungsschwerpunkte
Transfer verwaltungswissenschaftlicher Ideen im späten 19. und 20. Jahrhundert
Ideengeschichte der Politik- und Verwaltungswissenschaft
Politische Theorie/Staatstheorie
Theorien der Policy Analyse
Historische und qualitative Methoden der Sozialwissenschaft
Funktion innerhalb des Exzellenzclusters
Fellow am Kulturwissenschaftlichen Kolleg Konstanz (Oktober 2015–März 2016, Oktober 2014–März 2015)
Forschungsprojekt "Mit Max Weber im Gepäck in die USA und zurück ‒ Zum deutsch-amerikanischen Transfer bürokratietheoretischer Ideen im 20. Jahrhundert"
Abstract
Ausgewählte Publikationen
*ROSSER, Christian (2014). "Johann Caspar Bluntschli's Organic Theory of the State and Public Administration." Administrative Theory & Praxis, 36(1): 32–51.
*ROSSER, Christian (2013). "Examining Frank J. Goodnow's Hegelian Heritage: A Contribution to Understanding Progressive Administrative Theory." Administration & Society, 45(9): 1063–1094.
*SAGER, Fritz, Christian ROSSER, Céline MAVROT and Pascal HURNI (2012). "How Traditional Are the American, the French, and the German Traditions of Public Administration? A Research Agenda." Public Administration 90(1): 129–143.
*MAVROT, Céline, Pascal HURNI and Christian ROSSER (2010). "Les sciences administrative: pérégrination des idées et lutes autour de l'appropriation d'un label." Jahrbuch der Schweizerischen Verwaltungswissenschaften: 171–182.
*ROSSER, Christian (2010). "Woodrow Wilson's Administrative Thought and German Political Theory." Public Administration Review 70(4): 547–557.
*SAGER, Fritz and Christian ROSSER (2009). "Weber, Wilson, and Hegel: Theories of Modern Bureaucracy." Public Administration Review 69(6): 1136–47.
ROSSER, Christian (forthcoming). "About the Role of Foreign Ideas in Identity Formation: The Hegelian Roots of Early American Public Administration." In:
SAGER Fritz and Patrick OVEREEM (Eds.). The European Public Servant: A Shared Administrative Identity. Essex UK: ECPR Press.
SAGER, Fritz and Christian ROSSER (forthcoming). "Historical Methods." In: BEVIR Mark and R.A.W. RHODES (Eds.) The Routledge Handbook of Interpretive Political Science. Abingdon, UK: Routledge.
SCHÖNENBERGER, Lukas, Christian ROSSER and Andrea SCHENKER-WICKI (forthcoming). "Merkmale und wirtschaftliche Bedeutung von Katastrophen." In: Betriebswirtschaftliche Beiträge zum Katastrophenmanagement. Wiesbaden: Springer: 1–23.
(* PEER REVIEWED)