Prof. Christina Wald
Vita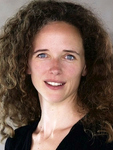 Since 2014 Professor of English Literature and Literary Theory, University of Konstanz
2013–2014 Professor of English and American Literature and Culture with a Focus on Gender and Postcolonial Studies at Humboldt-Universität zu Berlin
2011 Habilitation in "English Literature and Culture" at Universität Augsburg
2009–2010 Postdoctoral Fellow at Humanities Center at Harvard (sponsored by the Volkswagen Foundation)
2007–2013 Assistant Professor of English Literature ('Wiss. Assistentin') at Universität Augsburg
2006 PhD (Dr. phil.) in English Literature at Universität zu Köln (sponsored by the German National Academic Foundation)
2005 Visiting Research Fellow at Birkbeck College, London
2000–2006 Lecturer ('wiss. Hilfskraft') at the English department, Universität zu Köln
1997–2002 BA and MA Studies of English and German Literature, Theatre, Film and TV Studies at the Universities of Cologne and Warwick
Research concentrations
Early modern drama and prose fiction

Contemporary drama and performance

Film and TV series, Adaptation studies, Intermediality

Literary and cultural theory
Selected Publications
Monographs
The Reformation of Romance: The Eucharist, Disguise, and Foreign Fashion in Early Modern Prose Fiction. Anglia Book Series Berlin: de Gruyter, 2014.
Hysteria, Trauma and Melancholia: Performative Maladies in Contemporary Anglophone Drama. New York and Basingstoke: Palgrave Macmillan, 2007.
Editions
Co-editor and Review Editor of JCDE: Journal of Contemporary Drama in English (published by de Gruyter with the German Society for Contemporary Drama in English).
Medieval Shakespeare. Special Issue of Shakespeare: Journal of the British Shakespeare Association 8.4 (2012).
with Martin Middeke, Timo Müller and Hubert Zapf: English and American Studies: Theory and Practice. Stuttgart: Metzler, 2012.
with Martin Middeke: The Literature of Melancholia: Early Modern to Postmodern. New York and Basingstoke: Palgrave Macmillan, 2011.
Articles
"'Why didn't you just stay where you were, a relic in the memory of poets?': Yoruban ritual and sororal commonality in Fémi Òsófisan's Tègònni: An African Antigone." The Journal of Commonwealth Literature (2018): 1-17.
"The Theatrical Topology of Tyranny in Richard III.C Shakespeare and Space: Theatrical Explorations of the Spatial Paradigm. Eds. Ina Habermann and Michelle Witen. Shakespeare Series. Basingstoke: Palgrave Macmillan, 2016. 39-57.
"Kulturwissenschaft, British Cultural Studies, American Cultural Studies: Perspectives on Mad Men." Approaches to American Cultural Studies. Eds. Eva Boesenberg, Antje Dallmann, and Martin Klepper. London: Routledge, 2016. 37-45.
"'I would eat his heart': Liebeshunger und Blutdurst in Shakespeares Much Ado About Nothing." Zeitsprünge: Forschungen zur Frühen Neuzeit 15.4 (2011): 503-531.
"'But of course the stage has certain limits'? The Adaptation of Ovid's Metamorphoses in Shakespeare's Plays." Anglia: Zeitschrift für Englische Philologie 127.3 (2009): 425-458.