>

Start

>

Zuber: Making regional citizens?
Making regional citizens?
What are the drivers and effects of immigrant integration policy at the subnational level?
by Christina Zuber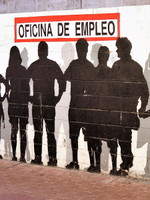 On 14 and 15 September 2017, the Institute for Advanced Study Konstanz hosted a workshop that sought to answer this question. The workshop brought together an international group of migration researchers in preparation of a joint publication on the drivers and effects of immigrant integration policy produced by regional governments in Australia, Canada, and the US, as well as Germany, Italy, Spain and the UK.
There is indeed a "regional model of immigrant integration," as the distributions showed. Across different national contexts, regional authorities are more concerned with immigrants' social inclusion into regional systems of education, healthcare and social welfare, and with fostering their access to regional labour markets than with grand narratives of cultural identity and symbolic belonging that often dominate discourse and policies at the national level.
In some cases, and as shown by Lorenzo Piccoli (Florence) this can imply that regions even turn against their states, as was the case of Andalucía and several other Spanish regions that chose to continue providing healthcare to undocumented migrants after the Spanish state abolished healthcare for this group in 2012. However, the mobilisation of sub-state nationalism, as well as historical path dependencies and political competition explain why regions sometimes diverge from this pragmatic default, leading to varying regional policy priorities within one and the same national context.
As shown by Christina Zuber (Konstanz), Catalonia and South Tyrol, but also Bavaria place much stronger emphasis on cultural integration than their peer regions in Spain, Italy and Germany.
That these varying regional policies can come to matter also for integration outcomes was convincingly shown for the US states by Alexandra Filindra (Chicago) and Anita Manatschal (Neuchâtel) who analysed the effect of inclusive and restrictive policy measures on immigrants' political attitudes and participation.
After intense exchange in Konstanz, authors are now integrating the comments they got and the editors are contacting potential outlets for publication. We plan to submit the entire Special Issue to a journal by summer 2018.
Christina Zuber is Junior Professor of German Politics and Public Administration at the University of Konstanz.
The workshop was organized by Anita Manatschal (Neuchâtel), Verena Wisthaler (Bolzano) and Christina Zuber (Konstanz).